2023 Winners of the America's Got Regulatory Science Talent Competition Present at FDA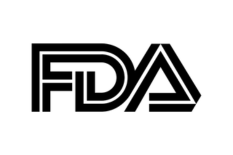 This story was originally published on the FDA site
The FDA is pleased to host a celebration for the winners of the 2023 America's Got Regulatory Science Talent Competition, which was jointly organized by the University of Maryland CERSI and the University of Rochester CTSI. The competition aimed to foster student interest in regulatory science, the science of developing new tools, standards and approaches to assess the safety, efficacy, quality and performance of FDA‐regulated products.
The winning teams from both universities were invited to present their proposed solutions to current regulatory science challenges at the FDA, and we are thrilled to celebrate their accomplishments. This event provides an opportunity for the students to showcase their work to FDA regulators and experts, and to receive valuable feedback and guidance.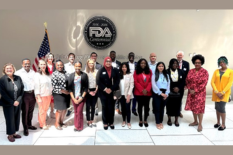 The FDA's Centers of Excellence in Regulatory Science and Innovation (CERSIs) which are cooperative agreement grants between the FDA and academic institutions, are housed in the Office of Regulatory Science and Innovation (ORSI). CERSIs aim to advance regulatory science through innovative research, training, and scientific exchanges. We are grateful for the support of the CERSI Steering Committee, consisting of representatives from the Centers & Offices that participate in the CERSI program in recommending judges and mentors for the competition.
We congratulate the winning teams from both universities and thank them for their innovative ideas and solutions in the field of regulatory science. We hope that this celebration inspires them to continue pursuing their interests in this important field, and to contribute to the FDA's mission of protecting and promoting public health.
---
Judges:
Roberta Glass, MD, Senior Medical Officer, Center for Drug Evaluation and Research (CDER), Office of New Drugs-1, Division of Psychiatry, FDA
Iacovos (Jake) Kyprianou, PhD, Digital Transformation and IT Infrastructure Lead, Division of All Hazards Response, Science & Strategic Partnerships, Office of Strategic Partnerships & Technology Innovation, CDRH, FDA
Zach McKinney, PhD, Biomedical Engineer, Lead Reviewer, Physical Medicine – Acute Injury Devices Team (THT5B3), DHT5B: Division of Neuromodulation and Rehabilitation Devices, OHT5: Office of Neurological and Physical Medicine Devices, Office of Product Evaluation and Quality, CDRH, FDA
Ryan Ortega, PhD, Regulatory Advisor/Biomedical Engineer, Regulatory Policy & Combination Products Staff (RPCPS), Office of Product Evaluation and Quality (OPEQ) / Center for Devices and Radiological Health (CDRH), FDA
Daniela Stricklin, PhD, MPH, Senior Scientific Reviewer, Molecular Genetics Branch, Division of Molecular Genetics and Pathology, OHT7: Office of In Vitro Diagnostics, CDRH, FDA
Mentors:
Qian Cao, PhD, Visiting scientist, Division of Imaging, Diagnostics, and Software Reliability (DIDSR), CDRH, FDA
Juliane Carvalho, MS, RAC-Drugs, Lead Regulatory Health Project Manager, Division of Regulatory Project Management, Office of Tissues and Advanced Therapies, Center for Biologics Evaluation Research (CBER), FDA
Mathilda Fienkeng, PharmD, MS, RAC, CDR, USPHS, Director, Division of Medical Policy Development, CDER, FDA
Omnia A. Ismaiel, PhD, Pharmacologist/Bioanalytical Lead, Division of Applied Regulatory Science (DARS), Office of Clinical Pharmacology (OCP), Office of Translational Science (OTS), CDER, FDA
Mario Navarro, PhD, Lead Health Scientist, Office of Health Communication and Education, Center for Tobacco Products (CTP), FDA
Vinay Pai, PhD, MBA, Digital Health Specialist, Digital Health Center of Excellence, Office of Strategic Partnerships and Technology Innovation (OST), CDRH, FDA
Kevin Snyder, PhD, Associate Director of Nonclinical Informatics, Immediate Office, Office of New Drugs, CDER, FDA
Erin L. Wood, PhD, Senior Research Scientist, OPQ, Immediate Office, Scientific Staff, CDER, FDA
---
To view the Agenda, please click this link and video of the event
Overview of Competitions and Introductions of University of Maryland Talent Competition by Dr. William E. Bentley, University of Maryland
First Place Team: "Clinical Lab Scientists"
Team: Diran Dasi, Peyton Liebhardt, Rebecca Collins, Marilyn Bekima
Topic: Short-term regulations for laboratory-developed tests to prevent patient harm from tech start-up companies, such as Theranos Inc.
Brief description of proposed solution: In recent years, there has been an increase in technology startups opening & operating laboratories. Some of these companies make exaggerated claims of revolutionizing medicine by introducing new technology that is not always based on sound science & uses data that has not been validated by peer review. These companies have been able to operate with little to no supervision by exploiting the loopholes & lack of regulation for laboratory-developed tests (LDTs), the category under which they operate. We propose short-term regulations for LDTs that may be put in place to enhance patient safety while the VALID Act; legislation that will regulate laboratory-developed tests long-term, is undergoing review in Congress.

Second Place Team: "MagiKRx"
Team: Godwin Okoye, John Rizk, Udim Damachi, Bernard Bright Davies Teye
Topic: Increasing diversity and real-world evidence generation for newly approved Alzheimer's disease drug- Lecanemab
Brief description of proposed solution: A web-based app that would generate real world evidence on drug effectiveness for diverse individuals who initiate newly approved Alzheimer's disease drug (Lecanemab). This app could be utilized in concurrence with RCTs and for future drugs approved for Alzheimer's disease.

Third Place Team: "NociRx"
Team: Mehak Muneer, Urooba Ali, Nana Esi Bray, Naiha Muneer
Topic: A geriatric patient-friendly app that can help identify a safer over-the-counter analgesic with regards to the patient's current prescription medications
Brief description of proposed solution: With the focus on the issue of higher incidence of Adverse Drug Events (drug-drug interactions) in the geriatric population, we are highlighting the ADEs between over-the-counter analgesics and the prescription drugs a patient is currently taking. The proposed solution is a geriatric patient-friendly app that can help identify a safer over-the-counter analgesic with regards to the patient's current prescription medications. This app will determine a possible drug-drug interaction and its severity. If there is a severe drug-drug interaction, a message will prompt that will tell the patient to contact their pharmacist or prescriber before taking the analgesic. The app will incorporate age-friendly features such as a talking tool (text-speech) and a font toolbox to assist the geriatric patients in navigating the app.
Published May 5, 2023