UMD and FDA Researchers Collaborate to Bolster Battery Safety for Medical Devices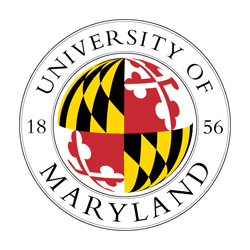 Peter Kofinas, chair of the University of Maryland (UMD) Department of Chemical and Biomolecular Engineering (ChBE), and Katherine Vorvolakos, Deputy Director of the Division of Biology, Chemistry, and Materials Science (DBCMS) in the Center for Devices and Radiological Health (CDRH) at the U.S. Food and Drug Administration (FDA) will collaborate to bolster understanding of the electrochemical, transport and safety properties of water-containing solid polymer electrolytes.
Batteries play an important role in the function, reliability and safety of medical devices such as pacemakers, implantable cardioverter defibrillators and glucose monitoring devices. As batteries continue to grow in use for medical devices, concerns over their safety have influenced research for alternative materials, particularly solid polymer electrolytes to replace the currently used highly flammable and electrochemically unstable liquid organic electrolytes. Solid Polymer electrolytes (SPEs), provide many benefits including decreased cost and weight, ease of processibility, and increased long-term chemical and mechanical stability.
The analysis provided by this year-long study, entitled, "Safer (polymeric) batteries in medical devices and evolving regulatory framework," will steer the development of safety protocols for next generation lithium batteries, the insights of which will greatly benefit the regulation of batteries for medical devices. Specifically, the research team will study an aqueous solid polymer electrolyte (ASPE).
"Water acts as a super plasticizer of the polymer matrix and provides an alternative conduction pathway for liquid electrolytes, from a safety perspective, as they prevent failure modes such as internal short circuits, liquid electrolyte leaching, flammability and overcharging," Kofinas said.
Kofinas is one of nearly 50 faculty members to serve in UMD's Center of Excellence in Regulatory Science and Innovation (M-CERSI), an FDA-funded collaborative partnership with the University of Maryland's Baltimore and College Park campuses. Established to support the development of new tools, standards and approaches to assess the safety, efficacy, quality and performance of FDA-regulated products, M-CERSI focuses on modernizing and improving the ways drugs and medical devices are reviewed and evaluated.
This study is supported by the National Science Foundation (NSF) Scholars-in-Residence (SiR) program, involving an interagency partnership for the investigation of scientific and engineering issues concerning emerging trends in medical device technology. This project enables investigators in science, engineering and computer science to develop research in an intramural environment at the FDA.
Kyle Ludwig, a UMD Chemical Engineering Graduate Student who is supported by this program, will benefit from the SiR opportunity by using FDA laboratory facilities and interacting with its investigators on the regulatory aspects of medical devices.
"As an engineer, we sometimes get lost in the science of everything and forget the context," Ludwig said. "Batteries are all around us and we see the results of their failures all the time. Unfortunately, those failures can happen in medical devices, too. Working with the FDA through this collaboration will bring to light the broader impacts of this project by helping to inform regulators on some of the tough decisions they have to make. I'm looking forward to working side-by-side with FDA scientists, having access to new equipment we don't have here at UMD, and learning more about the regulatory side of batteries."
Published January 27, 2021