Engineering QC into Biomanufacturing of EV-based Products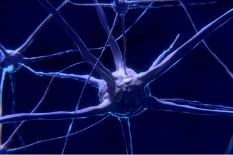 Fischell Department of Bioengineering Associate Professor Steven Jay is principal investigator of the M-CERSI-funded project Engineering Quality Control into Biomanufacturing of Extracellular Vesicle-based Products. Steven R. Bauer, Chief of the CBER Cellular and Tissue Therapy Branch, is the FDA's subject matter expert and co-principal investigator for this project.
The project addresses regulatory challenges associated with an emerging class of biotherapeutics known as extracellular vesicles (EVs). EVs, which include exosomes and other subtypes, are cell-derived structures that function like biological nanoparticles, transporting proteins, nucleic acids, and lipids between cells. Over 200 clinical trials involving EVs are ongoing as of early 2021 according to clinicaltrials.gov, yet there are currently no quality control standards for EV biomanufacturing that would enable validation of a potential commercial product.
"The goal of this project is to fill this gap as it relates specifically to mesenchymal stromal cell (MSC)-derived EVs, which are heavily cited in the academic literature as useful for a variety of therapeutic applications and are currently under investigation in several clinical trials," says Jay.
Specifically, MSC EVs are associated with anti-inflammatory effects, which have broad therapeutic relevance in conditions such as sepsis, central nervous system injury, and many others. The Jay lab at UMD is experienced at assessing anti-inflammatory properties of EVs as well as producing EVs using 3D-printed cell culture chambers in bioreactor culture. The Bauer group at FDA has established quantitative microscopy techniques to analyze and predict the therapeutic potential of MSCs based on their shape. The project plan involves combining these areas of expertise to assess whether MSC shape can be used to predict MSC EV anti-inflammatory bioactivity.
"In the last couple of years, more than a dozen companies have begun developing EV-based products," explains Jay. "Yet, there is no defined regulatory strategy for validating these products. We hope to demonstrate to industry and the scientific community that quality control can be engineered into EV biomanufacturing."
If successful, these findings could inform the design of 3D-printed cell culture chambers for bioreactor culture of MSCs towards generation of EVs with enhanced anti-inflammatory properties. Anticipated impacts of the research include advancing regulatory science knowledge about EV-based products, dissemination of scientific knowledge via peer-reviewed publications and presentations, catalyzing action of stakeholders to develop additional quality control measures for EV products, and informing regulatory decision making by facilitating development of standards for quality control in EV products.
The Center of Excellence in Regulatory Science and Innovation (M-CERSI) is funded by the U.S. Food and Drug Administration. The center focuses on modernizing and improving the ways drugs and medical devices are reviewed and evaluated. This center is a collaborative partnership between the University of Maryland, College Park, and the University of Maryland, Baltimore. Researchers from both campuses work with FDA staff to support the development of new tools, standards and approaches to assess the safety, efficacy, quality and performance of FDA-regulated products.
Published February 5, 2021