Students Bring Energy and Good Ideas to the Table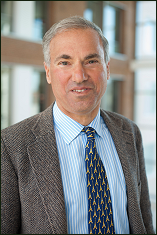 Posted on March 15, 2013 by FDA Voice
By: Jesse Goodman, M.D., M.P.H.
Graduate students who won a faculty-judged "America's Got Regulatory Science Talent" competition at the University of Maryland recently filled my office with some of their ideas and energy.
Their winning ideas, and their commitment and excitement, bode well for the future of the sciences involved in ensuring that medical products are safe and effective. Perhaps above all, the problems that inspired their ideas provided powerful reminders that consumers should be engaged by health professionals and involved in their own care, including understanding the names and purposes of any medicines they are taking.
Jane Kalinina and Neha Patel, who are both pursuing degrees in law and pharmacy, saw the need for better patient awareness and understanding while working in pharmacies.
"Patients regularly called and asked, 'What am I taking this for?'" said Kalinina. Citing a typical example, she described a patient who had been confusing her hypertension and diabetes medicines, and thus had been taking the wrong amount of each.

View full article at blogs.fda.gov
Published March 29, 2013