Working Towards Regulatory Acceptance of a Gene Mutation Assay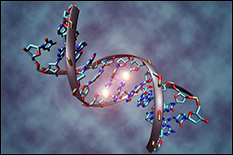 The University of Maryland Center of Excellence in Regulatory Science and Innovation (M-CERSI) is a collaborative partnership between the University of Maryland, Baltimore (UMB) and the University of Maryland, College Park. Funded by the Food and Drug Administration (FDA), this partnership facilitates collaboration between researchers at UMB and College Park, including many of my colleagues at the School of Pharmacy, and staff from the FDA to help modernize and improve the ways in which drugs and medical devices are reviewed and evaluated. As a co-principal investigator of M-CERSI, I help lead a number of the Center's initiatives, including our efforts to develop internationally accepted, consensus guidelines for conducting the in vivo Pig-a gene mutation assay.
Enhancing Drug Safety Assessments
For this particular initiative, researchers from M-CERSI have been collaborating with scientists from the International Life Sciences Institute (ILSI) Health and Environmental Sciences Institute (HESI) to develop an Organization for Economic Cooperation and Development (OECD) Test Guideline for the in vivo Pig-a gene mutation assay. The Pig-a gene mutation assay measures in vivo gene mutation in a more rapid and cost effective manner than existing assays, and shows great promise for integration with other toxicology studies to promote the "three Rs" principle:
Replacement: Support the development of new methods that avoid or replace the use of animals in research.
Reduction: Employ methods that allow researchers to obtain comparable levels of information from fewer animals.
Refinement: Use methods that alleviate or minimize potential pain, suffering, or distress and enhance animal welfare for animals used.
Once developed, the test guideline will foster regulatory acceptance of the assay for conducting drug safety assessments. In fact, it has already received an endorsement from the International Workshop on Genotoxicity Testing, and is anticipated by several regulatory agencies. It is also recommended in the International Council for Harmonisation of Technical Requirements for Registration of Pharmaceuticals for Human Use (ICH) M7 guideline for evaluating the safety of human drug impurities.
Accessing the Data
One of the greatest aspects of this project (at least for you as readers) is that data generated in the assay are now available to the public. Researchers interested in using the data can access it through the School of Pharmacy's website at www.pharmacy.umaryland.edu/centers/cersi-files.
The website also allows simple searches of the data according to criteria such as:
Test agent
Animal species
Test methods used
Spreadsheets containing data files can also be downloaded for secondary applications. In the future, we plan to use the data for a retrospective performance analysis of the assay, as well as other applications, including quantitative dose-response analysis.
Researchers who have questions about the data or would like more information about this project are encouraged to contact M-CERSI at cersi@umd.edu.
This piece was written by James Polli, Ph.D., the Shangraw/Noxell Endowed Chair in Industrial Pharmacy and Pharmaceutics.
Published March 15, 2017